1
« on: June 06, 2018, 09:37:38 am »
So wayyyyyy back in 2008, I started my self-publishing journey. I self-published a book on fundraising for small nonprofits using Lulu as a print on demand service.
This was the cover (and remains the cover today):
I've written more books in the series since then, including this book on how to be a board member of a small nonprofit, which has better sales than the fundraising book.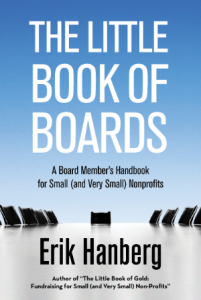 I suspect that's because it has a wider audience (there are more board members than executive directors) but also because the fundraising cover isn't as good.
All of that is to say that after nearly 10 years, it's time to update the cover!
These are the two revisions I've deciding between these two: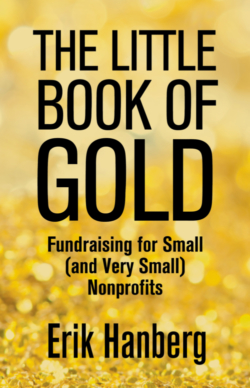 One is a fully new cover and the other is more of an update of the previous one. Because they keep the same font style, I think it's pretty clear that they are related books. But otherwise, I'm not sure which way to go. I thought the hive mind of KBoards might have an opinion.
Any thoughts?
Thank you!