Discussion Starter
·
#1
·
Hello everyone!
I just wanted to share my news. Some of you know that I've had a bad year so far with my daughter being sick and all, but finally something nice happened.
One of my self-editing fiction books is on three of Amazon's top 100 bestseller lists.
Yay!
I think I can officially say that I am an Amazon bestseller now. And a huge thank you to everyone who bought a copy over the last two months. I sincerely hope that my handbook helps you to learn something new about the craft.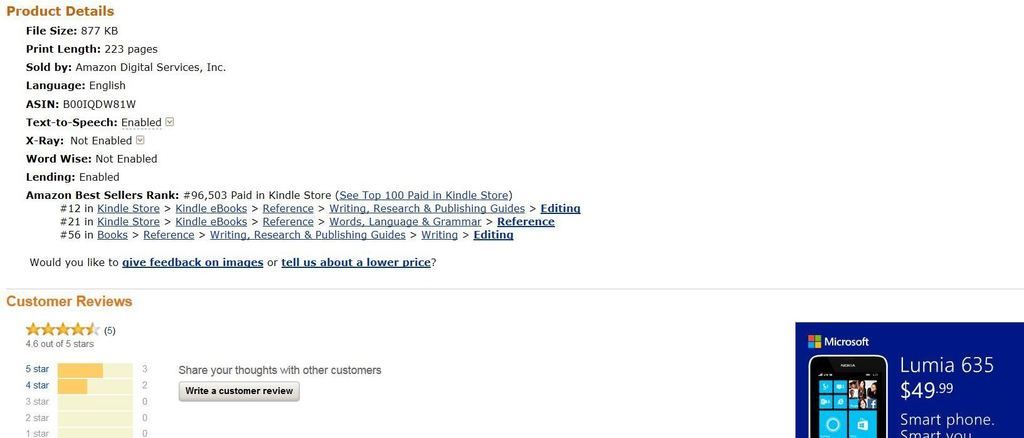 It may not seem like much to some of you, but it is exciting for me.
Please check it out here:
http://www.amazon.com/Writers-Guide-Character-Emotion-Expression-ebook/dp/B00IQDW81W/
Wishing everyone much success this year.
Life motto: Always follow your dreams!