Discussion Starter
·
#1
·
I purchased the Belkin case to have something for the Kindle until I made up my mind what kind of cover I wanted. This is my first Kindle and at this point I'm not sure if I want to hold it naked
or read it in a case, so I my main reason for buying this case was for protection until I make up my mind. Cost: $24.99
No fancy packaging here - just the cover in a plastic wrapper.
Here is a picture of the case with my Kindle zipped up inside: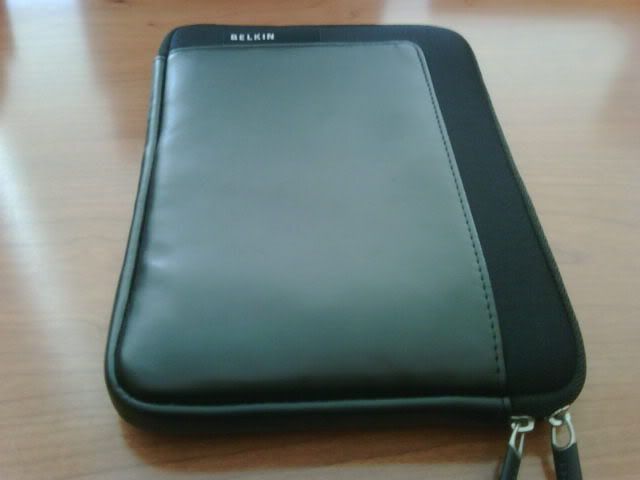 It zips up nice and snug, and the padding in the case is very substantial. There is a leather swatch on both the front and back that gives a good surface for you to grab.
In the next shot I have tried to illustrate the interior padding and how the Kindle sits snugly inside. There are two zippers (you can see in my top pic), and the case unzipps on the top and the right side only. So - obviously, you have to take the Kindle out to use it.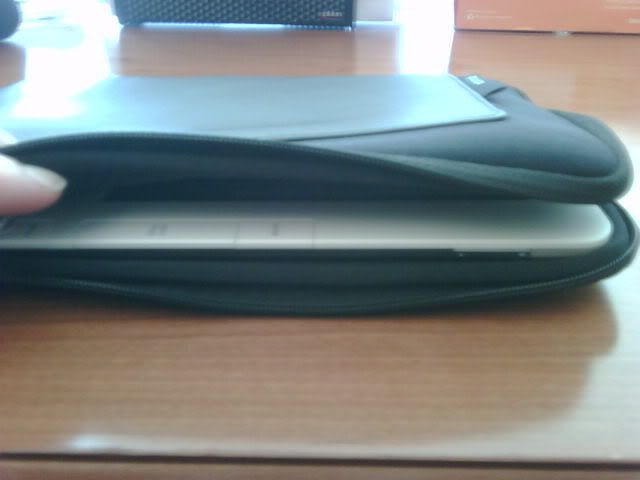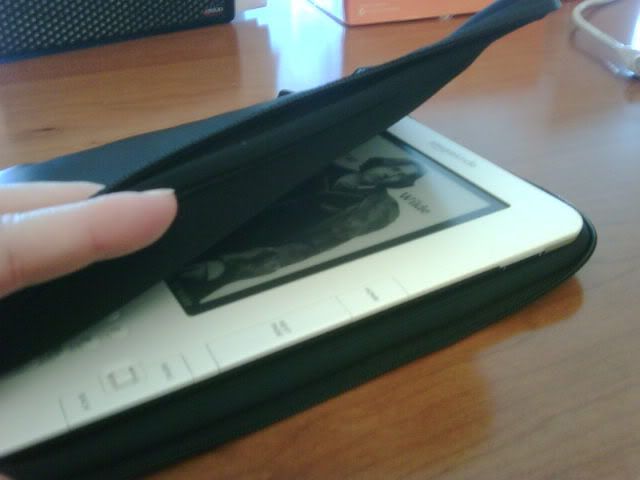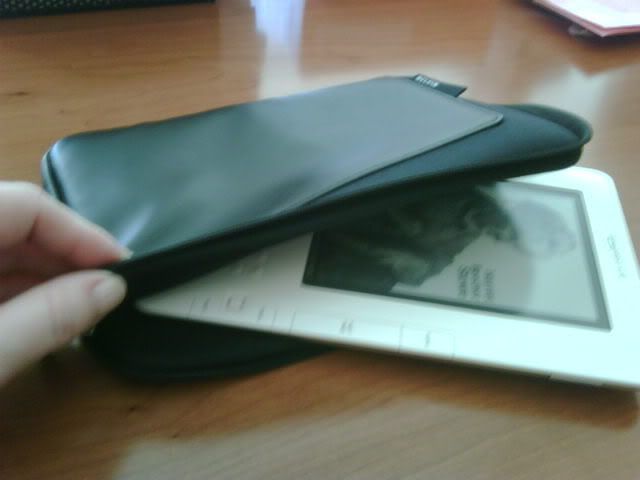 Overall - if it's protection that you are looking for - I think this is an excellent choice.
I had bought it thinking that I would probably return it - however I am suprised at how "functional" this one actually is.
I have a couple of plane trips coming up and I thnk this will do a very nice job of protecting my kindle in my carry-on.
It's "compactness" also allows me to slide the Kindle into my pocketbook - with confidence that it's going to be protected.
So - the bottom line; if you are looking for a case for protection - I would definitely recommend this one. However if you want to read and leave your K2 in the cover - this one is not for you. For a PROTECTIVE case I would give it an B++. I thought that as this is more of a "storage" case rather than "reading in the cover" case - I thought if there had been a way to store the USB cable with it, it would be quite handy. Regardless, I think I will be keeping it after all!
Link to Amazon page:
Belkin Neoprene Sleeve Case for Amazon Kindle 2