Discussion Starter
·
#1
·
I've had my
Cole Haan Saddle Tan Cover
for a week now (as long as I've had my Kindle 2) and thought I'd post my thoughts. The first is that the exterior is glossier than the pictures on Amazon show. This resolves a concern I had that the leather would pick up stains easily; it does not.
The interior is goatsuede and feels as soft as it looks. This is the best feature of this cover -- holding the Kindle wrapped in this soft suede adds to the pleasure of curling up with a good book. As does the aroma of the leather. It's really wonderful in these regards.
The business card holder looks better than I expected. Having no use for it I wasn't sure if I was going to keep it but I think I will. I've read on the Amazon boards that it can be removed if you are careful.
One problem that I and others have had with this cover is that it takes a bit of stretching to get the front flap to completely cover the Kindle. Some are claiming that this is probably intentional as the leather will likely stretch with time. I have no way of knowing if this is true but it is an issue and wanted to mention it.
The cover folds completely back when reading. The weight is listed as 11.2 ounces on Amazon and I can confirm that the Kindle feels about twice as heavy when held in the cover. Another thing to consider if weight is important to you.
Now for the skins.
I purchased the
Disarray
skin while I wait for Decal Girl to get
Quest
stocked for Kindle 2. These are two of the few skins that coordinate well with a brown cover. I have to say I was very pleased with the color on this skin. It is even more vibrant that I had hoped.
My partner (AACO on these boards) purchased the
Dots Grey
skin for his Kindle 2. He is still waiting for WaterField to send his gray sleeve for Kindle 2.
Pictures for all are below. This is the first time we've skinned any of our electronics and we both found the placement surprisingly simple, requiring only minimum patience to carefully place the decals.
All-in-all we both agree that these products have made our fantastic Kindle 2's even better!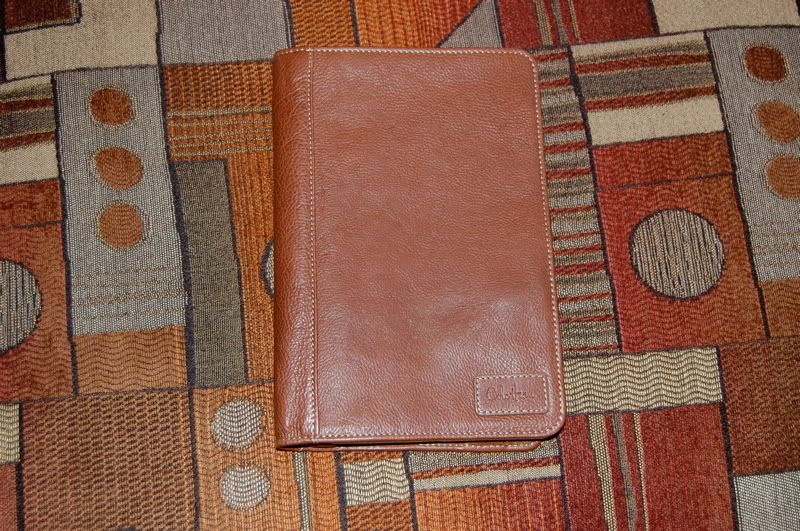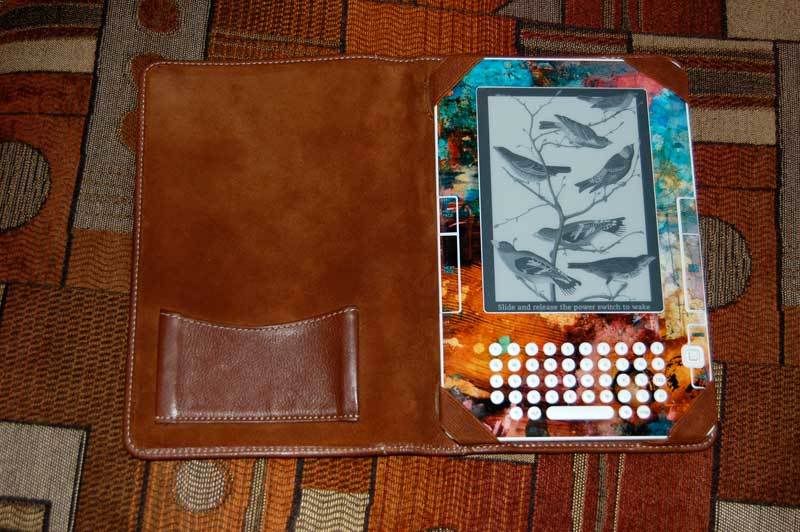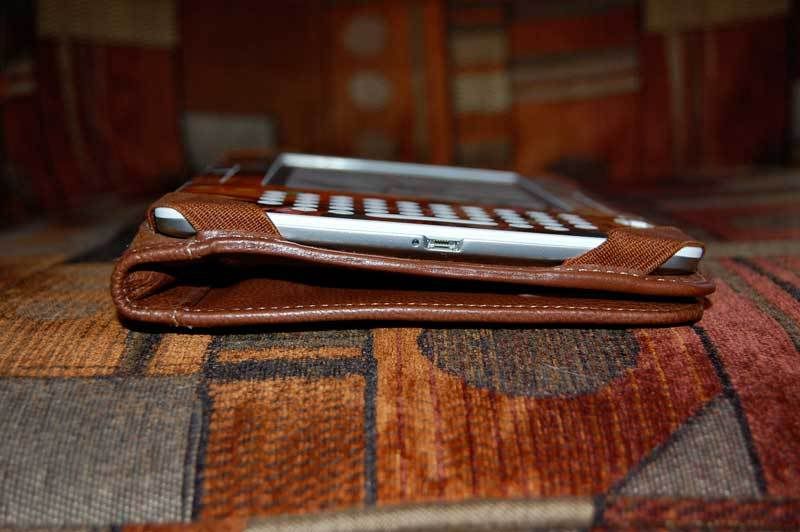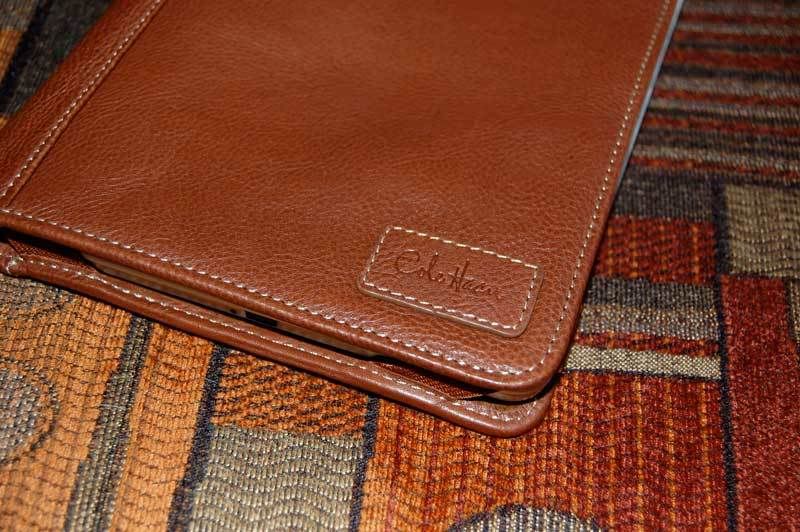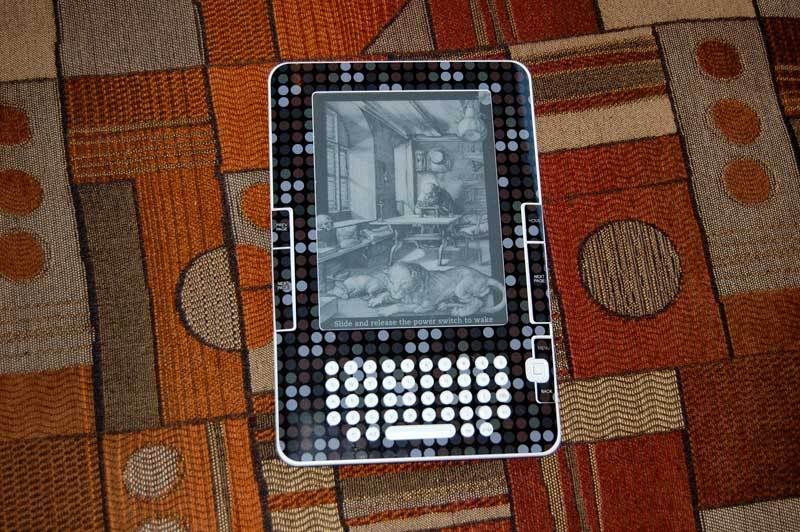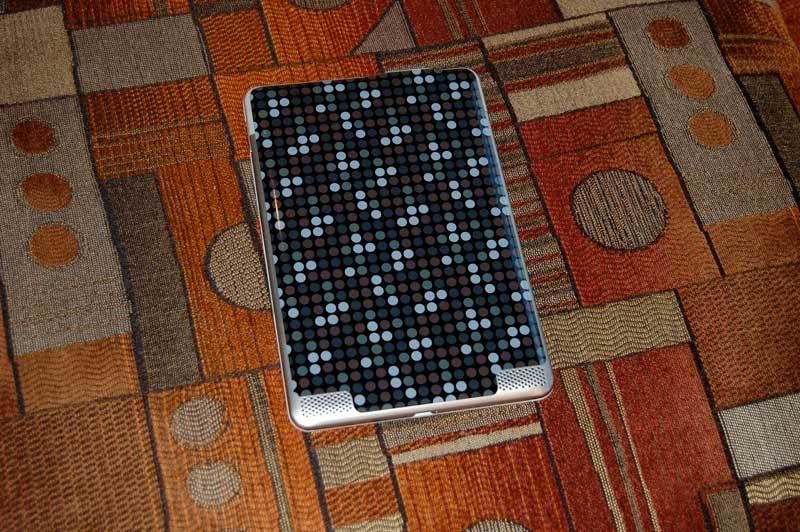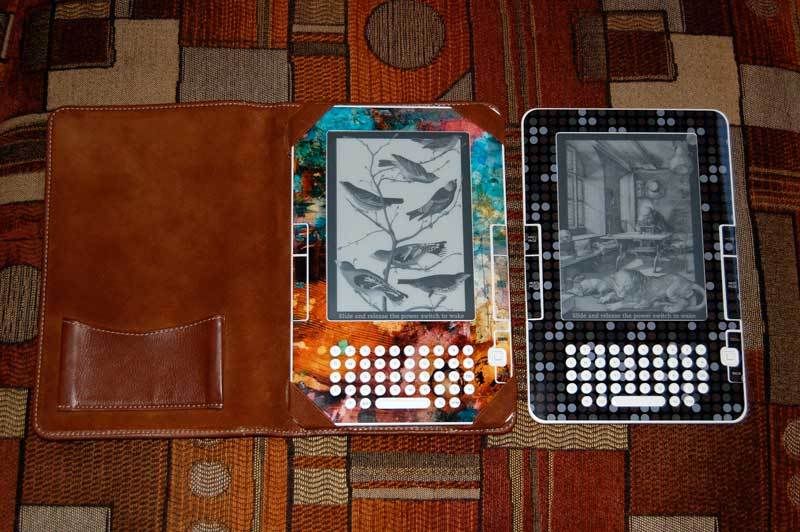 Updated to make pictures clickable. - Admin.
Updated to higher-quality pictures. - ZomZom.