Discussion Starter
·
#1
·
One of the endless questions that seem to be asked is, Can I convert PDFs to read on my Kindle? The answer is yes and no.
The
official
answer is no. PDFs are on supported as an experimental format for the Kindle. That said, plenty of folks, including me, have converted documents successfully.
The easiest way is to email the file to <name>@kindle.com. Make sure the wireless is on when you send it. If Amazon will convert it, it will show up on your home page in a minute or two. One time I did send a document and the conversion failed; I received an email saying that PDFs were not a supported file type.
Here's an example of a document that I sent. It converted nicely. There were a few funny typos but overall, it was fine and readable.
On the other hand, a physicist got in touch with me last week and asked me to do a test of an article from a physics journal. It was formatted in columns, with tables, figures, and formulae. Obviously, the result was not satisfactory.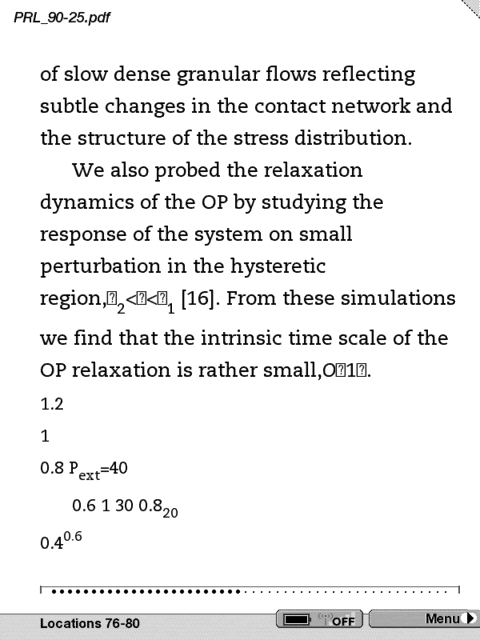 Note: you can tell which docs you have sent for conversion because they will have your email address (the address from which the doc was sent) in the space where the author's name usually is (I have blanked it out in the first example). As far as I know, there is no way to change this.
The other option is to download Mobipocket Creator and convert the file yourself but even that is not guaranteed. Yes, the document will convert but it might not be something you are able to read. For example, here is an obituary from the New York Times:
The headline, picture, and little summary paragraph (shown here) all came out okay, one page each:
but the actual obituary looks like this!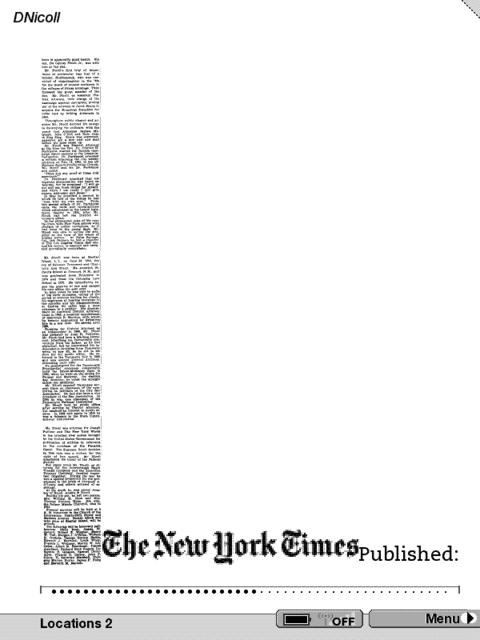 Here is an example of a file that converted nicely. Note that when you use Mobipocket Creator, you can insert the author's name so it will show up in the right place: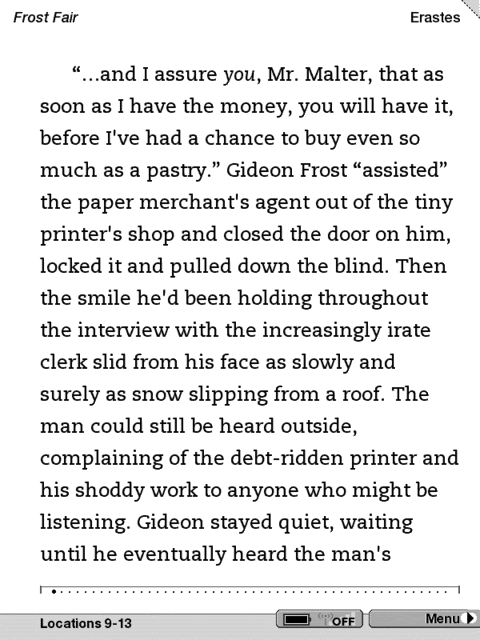 So, like I said...PDFs can be hit or miss. The less complex the document, the more likely you are to be successful, but there are no guarantees that that statement is universally true.
Leslie