Discussion Starter
·
#1
·

See page 2:
The final update for this tread at end of page 2. UPDATED 15 April 2015.

Final copy to view.



[/quote]

Many thanks to all of you. And your opinions are welcome.

_________________________________________

This is the cover I have for my SF Thriller (a new series titled Erelong). I think the designer did beautiful work here but I'm about to lock it in and find myself wondering about possible changes to lift it that bit more.

This is all about the titles. Which of these two is best?

If neither versions please you then is there a tweak you could suggest to improve the titles?

Maybe the relative size of the titles in each, or the title style or colour? A splash of red in the main title perhaps? (It would be in keeping with the story content)

For me a possible issue may be title placement.

I would hate to find a simple relocation on the cover would have given it just that more impact.

Call it version [A]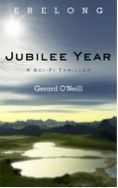 Call it version [B ]




Thank you to all who reply in advance.