Discussion Starter
·
#21
·
The plant is commonly called a century plant, because it supposedly blooms that often. That's a misnomer, but they do bloom rarely. Ours took 20 years. After it blooms, it dies, as you can see in the one above, with its flattened leaves. It's technically an agave, and it's what they make tequila from in Mexico. THey're harvested just before they bloom, because the bole swells with water. It's dug up, boiled, and, well, I don't want to go into that.
They're very scenic in other places, but if you live next to one you realize it could star in a horror movie. Wasn't there a movie about walking plants called The Day of the Triffids? There was a book, at least. That tall thing is a single flower. Ours was nearly forty feet tall, but we live in a wetter area. The ones above, in Langtry, in west Texas, are smaller.
First, they shoot up a stalk: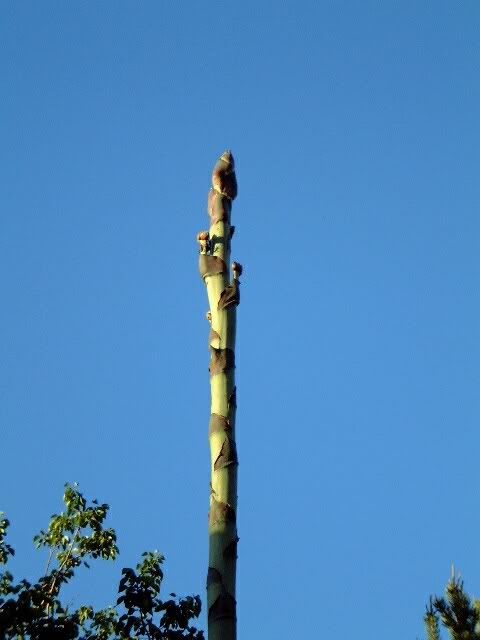 The stalk branches out at the top: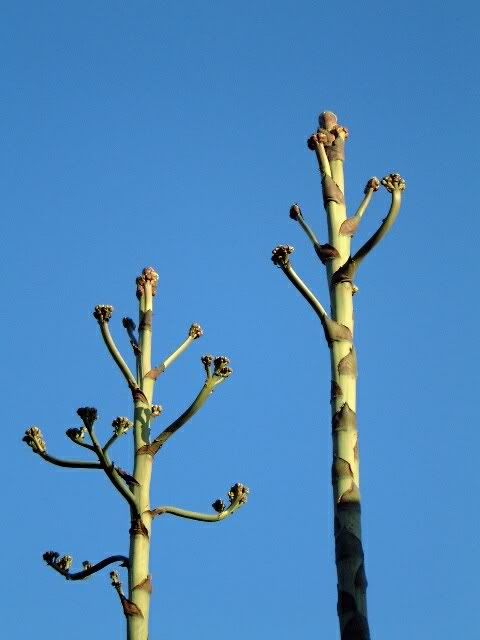 And then florettes appear on the stalks: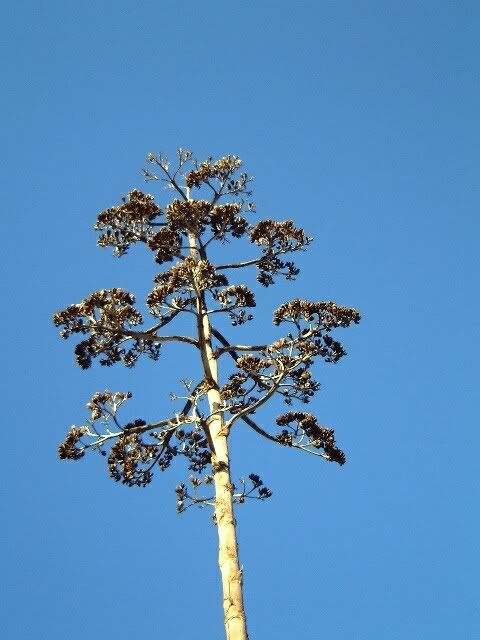 I haven't even gotten to the science fiction part yet.