Discussion Starter
·
#1
·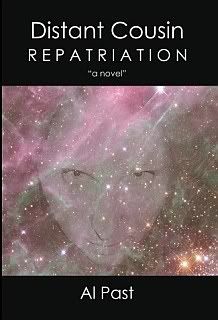 Welcome to the Book Klub discussions for
Distant Cousin: Repatriation
, volume 2 of the
Distant Cousin
series!
Whether you enjoy contributing, or asking questions, or just following along to see what others say, I hope you'll enjoy the ride.
Distant Cousin: Repatriation
is the shortest of the three volumes, only 173 pages in the DTV, and it's a fairly quick read with only a few complications, which we may discuss as we get to them. I don't expect this Klub will drag on, in other words.
Still, I'd like to start slowly, please, to give time for word to get around so that all who are interested will discover us and join in.
I know several readers are eager to begin, however, so I'll go ahead and post some starter questions for chapters 1-10. Do not feel limited by these! If anything strikes your fancy or if you have other points to bring out, by all means contribute!