Hi authors 😊
I'm Leanne and the founder of the up-and-coming new website, Pixel Chick Cover Art which is set to launch June 1st, 2021.
Pixel Chick Cover Art is a professional design service that is dedicated to creating stunning premade ebook covers for self-publishing authors.
Here is just a small example of our cover designs. We are hoping to launch with over 1000 covers...with new covers uploaded each week.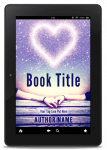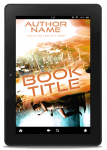 Our price for an ebook cover is $115 each. However, for the opening month of June (30 days), we are offering all premade ebook covers at $85.
Authors will also have the opportunity to have their purchase ebook cover designed for paperback ($95), audio ($45), and Marketing Material: Bookmark, Poster, and banner ($45 each).
If you like to get launch updates and early access to our free 8 x ebook formatting template, you're invited to join our pre-launch mailing list here:
Pixel Chick Cover Art
- Note: I will be making these available free on my official website (not too long after launching) as well...which hopefully will include more styles.
We look forward to opening and being able to work with other creative people.
Cheers!
Leanne
Connect us:
Facebook
Twitter
Instagram