Discussion Starter
·
#1
·
I HAZ NEW EDIT? I added another cover based on new suggestions for comparison.
EDIT: FINAL version added. Thanks so much for the advice!
Greetings!
I have a horror series that's starting off as short stories and being combined into a novel when it's all finished. The first installment should be finished next Friday, and I was hoping I could get some feedback on the cover I came up with. I messed around for a while with different stock photos, and this is the one that stuck out most to me. I used an image through StockFreeImages.com. I manipulated it and added the appropriate text.
This is meant to be a classic horror story about a small town in the South. A visitor arrives with promises of fulfilling everyone's wildest dreams... for a price. Sometimes the fee is something insignificant. Sometimes, the price is higher than could ever be paid. (Not a final blurb. Just to give you an idea)
Anyway, here's the cover I did. I did a few others, but they honestly weren't that great. This one seems the closest to the atmosphere of the story. I was trying to be simple, but eye-catching.
Final note. I usually wouldn't use black text on a red background, but I think it works in this case.
Here's the final version!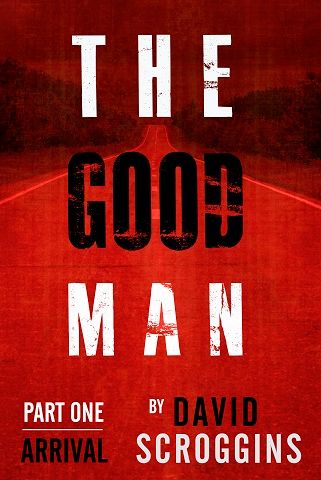 And the old one: