Discussion Starter
·
#1
·
I ordered a couple of Bags from Melissa at Borsa Bella, and had to give her huge props. Both bags are beautiful, well made, and EXACTLY what I wanted!
I ordered a Kindle Travel bag from her first. It was one she had posted on the website already, nothing custom. The fabric is Off-White Oleander, and the trimmings are brown (zipper, handle.) It's beautifully made, and a wonderful size for when I don't want to take a full size purse along.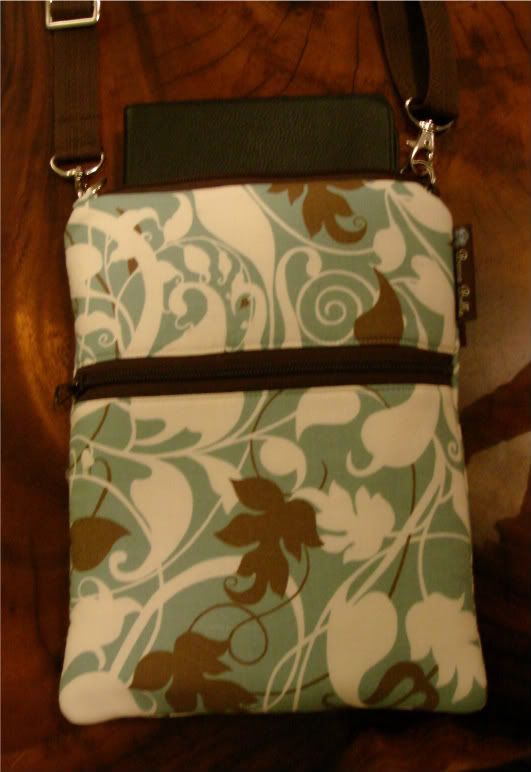 The custom bag is the Let's Do Lunch Handbag. It's also in Off-White Oleander (I like to match, you know) with brown fabric at the top. She didn't have any in this fabric. While emailing back and forth with her, I asked her if one of the inside pockets was big enough for a Kindle. She said that they weren't, but that she could try to make a Kindle pocket in it. I told her I have the K2 and the Amazon K2 cover.
It turns out that the "mouth" of the bag is JUST big enough for the Kindle to go in longways. The purse really isn't tall enough for it to go in standing up. So this option is great for a naked Kindle, or one with a very small case. This also makes sure that the Kindle isn't going to fall out, though.
And one of both bags together, for a size comparison: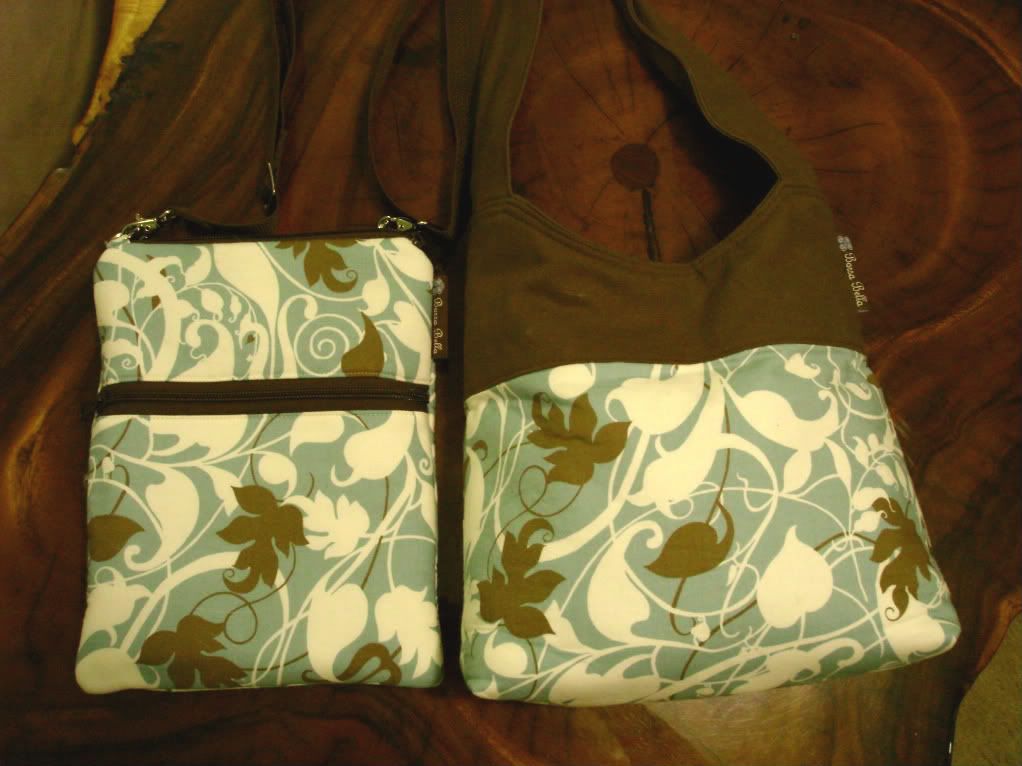 She will also make them with your fabric! If you don't have one yet, what are you waiting for?