Discussion Starter
·
#1
·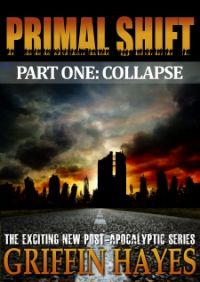 http://www.amazon.com/Primal-Post-Apocalyptic-Serial-Thriller-ebook/dp/B00BUT3II6
http://www.amazon.com/Primal-Shift-Post-Apocalyptic-Thriller-ebook/dp/B00D5U5I54
I'm thrilled to announce the release of my new post-apocalyptic thriller, Primal Shift.
Here's the blurb:
It's July the Fourth, and Americans have slowed down long enough to celebrate their independence - and the day off. But a thousand motorists suddenly abandon their cars on the Golden Gate Bridge and leap to their deaths in a roiling bay. Jets packed with families rain down from the skies above Salt Lake City International Airport, dotting the landscape with orange fireballs. Worse yet, New York City police launch a murderous rampage against those they swore to protect and serve.
Law and order across the globe collapses in less than five minutes, plunging humanity into chaos.
Something is affecting our minds, our sanity. Could it be a terrorist attack? The ultimate virus? Or an experiment gone horribly wrong?
A handful of survivors claws its way out of the ashes of the old world, strangely unaffected by The Shift. Among them, a frantic mother desperate to find her son. A sailor hunting a soulless killer. A former CEO willing to kill for power over this new, feral wasteland.
Together, they'll battle both the hordes of bloodthirsty cannibals who used to be their own families and neighbors, and a dark figure who commands these legions with his every twisted whim.
Someone somewhere must know what happened, where to find safety. And whether those eerie lights shimmering in the skies overhead are an omen of something far worse than even this bleak living hell.