Discussion Starter
·
#1
·
Start the New Year with a weight loss resolution you can keep.
"Well-presented and easy to understand, this one is highly recommended." -Susan B. Hagloch,
Library Journal
(
starred review
)
"Dr. Spencer's book presents a common sense, safe, and enduring weight loss program that presents the essential elements of a healthy lifestyle." -James E. Gangwisch, PhD, College of Physicians and Surgeons, Columbia University
Just published on January 1.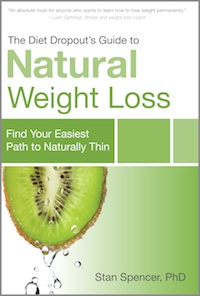 4.8 out of 5 stars at
Amazon
(15)
Dr. Spencer explains why we gain weight and why fat lost by dieting almost always comes back. He then presents an array of science-based weight loss tools for controlling emotional eating, calming cravings, boosting metabolism, and improving nutrition and exercise. In the final chapter he has you create a personal weight loss plan based on your unique set of needs, abilities, and preferences. The plan outlines your easiest path to being naturally thin by reshaping the habits that cause excess weight. Simple recipes are provided for weight loss foods that reduce cravings and prolong satisfaction.