Discussion Starter
·
#1
·
*NOTE* Currently FREE on Amazon Kindle (from March 14, 2015 to March 18, 2015). Normal price is 99 cents.
*NOTE* Only exclusive to Amazon until April 2015.

Thief in the Garden of the Gods
By Jodi Ralston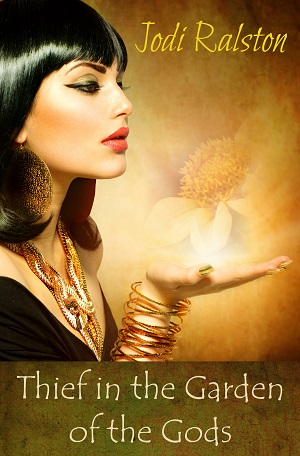 ​
Published by Chiaroscuro House, LLC
Author site:
http://dark.chiaroscurohouse.com
Amazon link:
http://www.amazon.com/dp/B00RDR5QGG
Amazon Kindle Published Date: December 23, 2014

Fantasy novelette inspired by ancient Egypt.
Word count: 14,000 words.
Jeret enjoys his role as a warden in the gods' pleasure gardens, but soon his life takes a turn for the worse when Lady in Black gets away with a plant while he is on duty. He has to go after her to the Land of the Living, which is poisonous to gods and wardens, and retrieve it before the thief uses it in a spell to kill all gods.