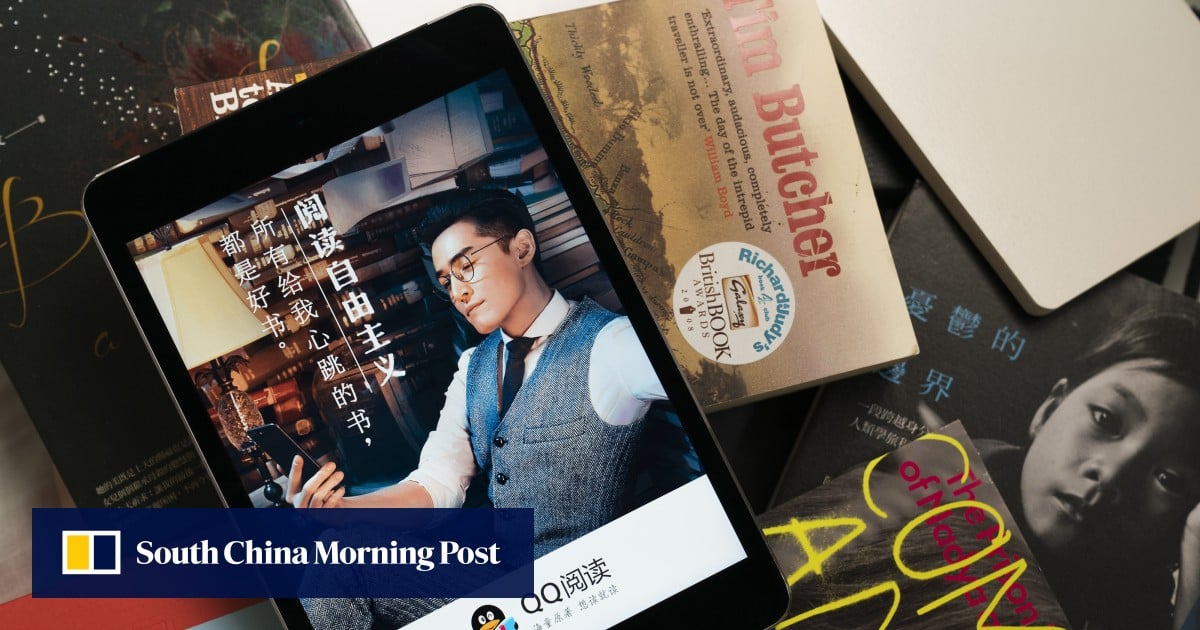 China Literature, the country's biggest web novel publisher, plans to boost its North American business with English works, exporting its profitable domestic model overseas.

www.scmp.com
Tencent's China Literature wants to woo 100,000 American and Canadian writers
China Literature, the country's biggest web novel publisher, plans to boost its North American business with English works
Online fiction has proven to be a profitable business in China
"We aim to grow the number of North American writers to 100,000 this year," said Chen, who leads Webnovel, the overseas business unit of China Literature and the name of its English-language website.
Webnovel's renewed push comes as the number of overseas readers of Chinese web fiction is forecast to grow from 32 million in 2019 to 49 million this year, according to business consultancy iResearch.
Launched in 2017, Webnovel currently has around 100,000 writers – a tiny fraction of the 9 million registered on China Literature's bevy of platforms. Fewer than half of Webnovel's authors come from North America, Chen said.
Last year, the platform hosted 200,000 novels, according to financial results posted by the Hong Kong-listed China Literature last week. In comparison, China Literature had 13.9 million literary works across all its platforms.
Just like their Chinese counterparts, authors registered with Webnovel earn money from royalties, as well as revenue share from clicks and tips from readers. The more popular their works are, the more money they receive.
To entice more talented writers to join Webnovel, the platform promises a minimum copyright income and weekly writing workshops, Chen said. It also takes care of promotions.
The best writers get additional benefits. My Vampire System, a fantasy story by British author Jack Sherwin writing under the nom de plume JKSManga, is one of the hottest novels on the platform, boasting 24 million reads. Last year, it won the top prize at Webnovel's Spirity Awards, taking home US$10,000.
While Chen declined to name the top earners, she said some writers can make over US$10,000 a month.
--------------------------------------
It's a growing trend (web/app novel) are find more paying readers.
Webnovel, Tapas, Radish and Wattpad are the major players in this space (English language wise).
I wouldn't be surprised to see hundreds of full-time web/app authors in the very near future.
It has some advantages over self-publishing
1) Fast feedback. Many authors write 1 chapter (about 1000-2000 words) or more each day. They got instant review from readers
2) Tipping from paying readers.
3) Don't worry about the costly editing that a full novel has to go through. Readers are more tolerant in my opinion. They know the author just wrote the chapter hours before it was posted.