Oh crushes are very odd with me. I tend to get crushes on
characters
rather than people.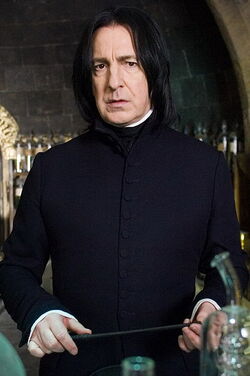 Oh Alan Rickman might be a great deal older than me (he's my grandmother's age o_o), but there's something about that voice! And I have a thing for long hair, so the Snape wig makes it all the better. In the first movie, the speech about "silly incantations" was enough to make me a fan.
Now I'm a fan of Johnny Depp to begin with, but Jack Sparrow? I didn't even know I had a thing for pirates before this movie.
Last but not least of course is Kyo, the vocalist of Dir en grey. My favorite band since about 6 years now. He's changed dramatically since the band started back in '97 but he's still adorable, grumpy, and has an utter lack of fashion sense.