Discussion Starter
•
#1
•
Verso E-Reader Clip Light
by Lightwedge is recommended on Amazon.com for
Kindle (7th Generation)
purchases, so I picked up one to go with the new basic Kindle and its official leather cover.
Here is the Verso light clipped onto the folded back cover of the Kindle (7th Generation) leather cover: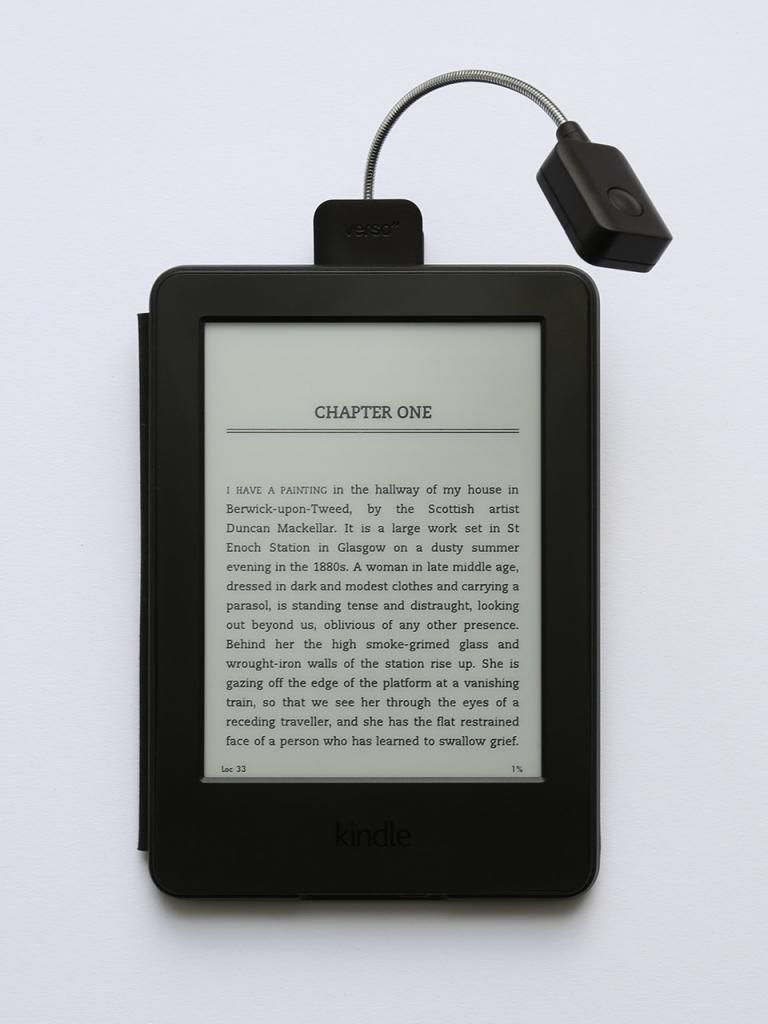 For larger version (click e.g. Download):
http://www.photobucket.com/user/fearindex/media/kindle_7th_generation_3_zps096fc0a4.jpg.html
As far as a product, the Verso light is very simple, but that's a good thing here. It is a quality piece for a specific purpose. It consists of a plastic, rubberized clip-on part that matches the Kindle black well - you can clip this onto the cover or onto the Kindle itself just fine. The rubber pieces on the inside protect what ever it clips to, which is good, because it clips on very tight - also good. An adjustable and suitably tight (at least when new) arm then holds the light part, which contains two flat CR2032 batteries, an LED light and an on/off button with a satisfying click. The light is not chargeable, so you have to swap batteries from time to time. The box promises 20 hours of lighted reading time.
A very important aspect of a product like this, is the reach and color of the light itself. My experiences for example with the
TeckNet lighted cover
and the
variances between official cover lights
from the previous basic Kindle generation have left me a little wary. The TeckNet light was too blue and not powerful enough, while the official lighted covers have been a bit of a hit and miss. I am happy to report, Verso doesn't suffer from these issues: the light is plenty bright and suitably white in color, similar to a good official lighted cover from Amazon. For what it is, the Verso clip-on works excellently. I positioned it both in the center like the $79/$69 Kindle 4/5 lighted covers, and in the corner like Kindle 3 Keyboard lighted covers, and it works in both configurations. Adjustability is also good enough to avoid hotspotting.
My main concerns with the product, thus, isn't so much how it is, but what it is. For what it is, it is great, no doubt. But it is still an external clip-on light that is thus fairly large (compared to lighted covers that draw power from the Kindle itself) because it needs to contain batteries and a clip-on mechanism, so it can be a bit bulky in use and needs to be removed from the device when not reading. But without support for lights from the Kindle itself, I can't see how anyone could do much better - at least without integrating with a cover. The weight of the lamp (with batteries) is just 22 grams, so weight has not been an issue either.
I have read a half a book with the light and am surprisingly happy with it. It is not as nice as a good integrated lighted cover from a practicality point of view, but with the Kindle (7th Generation), this may be the best option so far. For what it is, it really is very good.